FEATURES :
This machine is suitable for heavy cutting, easy operation, high tenacity, stability and heavy workload, which are good for heavy turning of mold, gear, wheel, shaft, central spindle etc.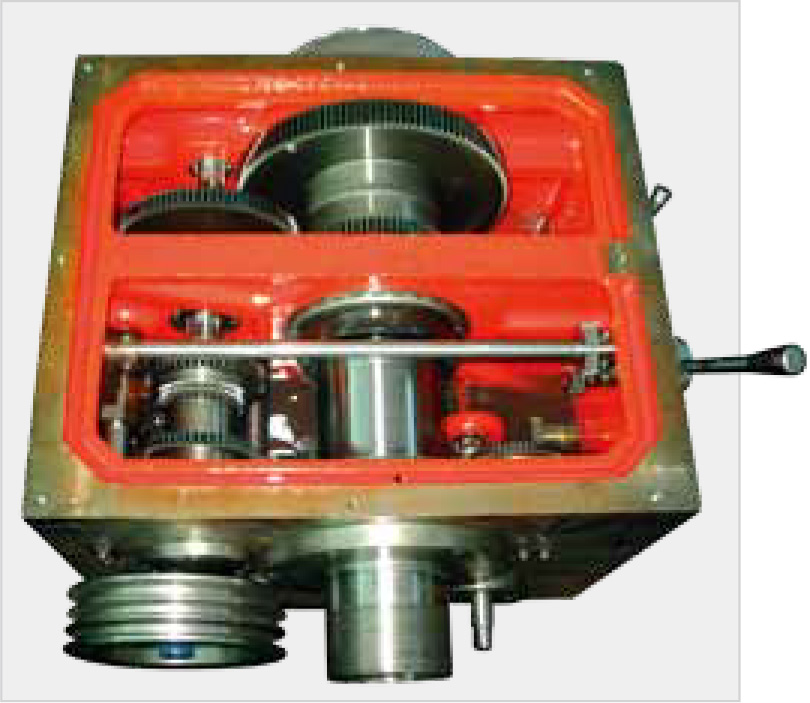 ​​​​​​​​​​​​​​
Base
Designed for heavy duty cutting; this base is made of high quality Mechanite casting and design of rigid construction increase the loading capacity and processing stability.
Compound rest
Adopt 4-point tightened the rest to ensure the stability of compound rest. Wider tool post and top slide are induction hardened and ground precisely to promise a long life.
Spindle & headstock
12-step speed change, the spindle is supported by three points with bearings. Gears and spindle are made of high quality alloy carbon treated, spindle bore 80mm or 105mm, precision ground to acquire much superior hardness and tenacity.
Gear box
(1) Adopt metric / inch gearbox for inch, metric, DP, MP, threading and multiple threads, all function is reached without any change gear, wide and complete range of threads and operating easily to improve production efficiency.
(2) Two T.P.I per inch is available for inch threading, which provide wider threading range than other similar specification of lathe and more convenient for operating.
Carriage & saddle
The contacting surfaces with bedways are pasted with Turcite-B. The slot surface of dovetail slide way has been ultra-frequency heat treated (induction hardened and ground) to promise a long service life.
Apron
Enforced oil feeding device, which ensure the slide ways with proper lubricating, effectively keep high accuracy turning, reduce the wearing of slide ways. Provide safety device to prevent the collision while turning from danger.
Cross slide screw:
Two point support and suitable for heavy duty turning.
Tailstock
Two steps fixed device for tailstock increase the capacity of heavy duty turning and drilling stability.
Two steps feeding device for easy operation.
​​​​​​​​​​​​​​
SPECIFICATION
​​​​​​​
​​​​​​​
STANDARD ACCESSORIES:
X,Z-axes auto lubrication system
Metric / Inch gear box
Coolant device
Longitudinal adjustable position feed stop
Tailstock two steps device
3-Jaw scroll chuck 10"
Back plate of chuck
Steady rest ø11- 1/2 "
Center sleeve MT-5
Dead center
Toolpost screw wrench
Level pads
Tools & tool & tool box
Operation manual
Longitudinal & cross rapid feeding –only for HG-2200,3200,4200


Actual standard accessories shall be subject to quotation sheet.
OPTIONAL ACCESSORIES:
Follow rest
4-jaw independent chuck 20" ,25"
Face plate with 4-jaw 24", 26",28",30"
Longitudinal & cross rapid feeding – only for HG-1200,1700
Halogen light
Digital readout
Back splash guard
Quick change tool post
(instead of tool post)
​​​​​​​( standard or European style )
CE equipment
Taper turning attachment
Grinder
Hydraulic copy attachment